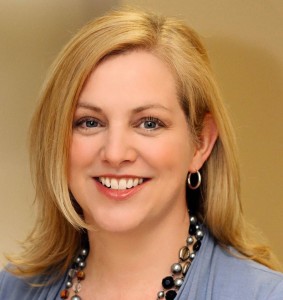 Kathy Sipple founded My Social Media Coach in January 2009, eager to put her 20+ years of marketing experience to work for clients with a focus on social media strategy and training. She has worked with a diverse client base that includes startups and small to mid-sized businesses as well as nonprofits and Fortune 100 companies.
"I am not the person you hire to run your social media campaign. I'm the coach. I help you devise the best strategy to succeed at your marketing objectives," says Sipple.
Sipple believes working with many different types of clients in many industries helps keep her idea toolbox full of new and innovative ideas she'd be unlikely to accumulate (and keep up) if she took on clients where she was called upon to "play the game" as well as coach.
She has designed a system called Finding Your Social Media DNA that helps clients create a social media success blueprint that takes into consideration many factors. She has also developed a number of presentations and training programs she offers both in person and via web-based platforms.
For those who desire a done-for-you-approach, Sipple is happy to make referrals to trusted connections in alignment with project budget and experience needs.
My Social Media Coach also serves as project manager for larger team projects such as web development, start up / launch, etc. Use the form at right to contact us about your request.
Certifications
Google Adwords
Hubspot Inbound Marketing Certification
Hootsuite Academy
Nationbuilder.com Expert
---
Awards & Distinctions
Mensa Member
Co-Author of Multiple Amazon #1 Best Selling Books
Indiana's Most Influential Woman in Social Media – 2009
NWI Times Professionals to Watch – 2013
Conscious Evolutionaries Chicagoland Golden Innovator Award, Media Sector – 2015
NWI Society of Innovators Inductee – 2016
Top-Rated Contract Trainer for Several National and International Companies
---